Donate Now!
Thank you for supporting us! We have the following options available as donation opportunities from our website. If none of the donation opportunities below include programs which you are interested in supporting, you may contact us to find out more donation opportunities by phone or email.
Madison Education Foundation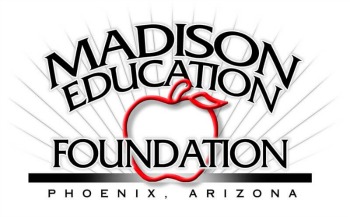 Madison Education Foundation helps provide innovative, hands-on programs in music and the arts to every child who attends Madison public schools. Filling classrooms with hundreds of creative young minds at work.
From art museum passes to the classroom becoming the art museum itself, the programs through Madison Education Foundation give children an opportunity learn about artists and experience creativity for themselves first hand.
Donate