Expect More Arizona's State of Education 2020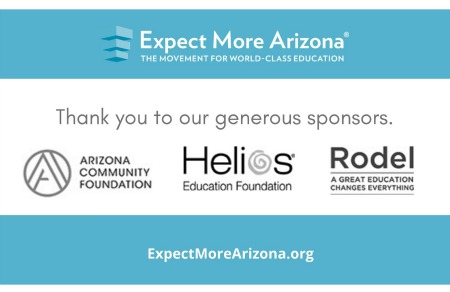 State of Education 2020: The Key To Unlocking Arizona's Potential

It has been nearly four years since the Arizona Education Progress Meter was launched to show where we stand on eight critical education indicators, and how far we need to go to ensure every student receives an excellent education every step of the way. Achieving the Education Progress Meter goals will transform our state for generations.

As a leader in our community, we hope you will join us on January 3 to hear about progress that has been made, what it will take to reach the goals, and where Arizona voters stand on education issues.


Madison Center for the Arts
5601 North 16th Street
Phoenix, AZ 85016
Friday, January 3, 2020 from 7:30 am - 9:00 am


All seating is general admission

.